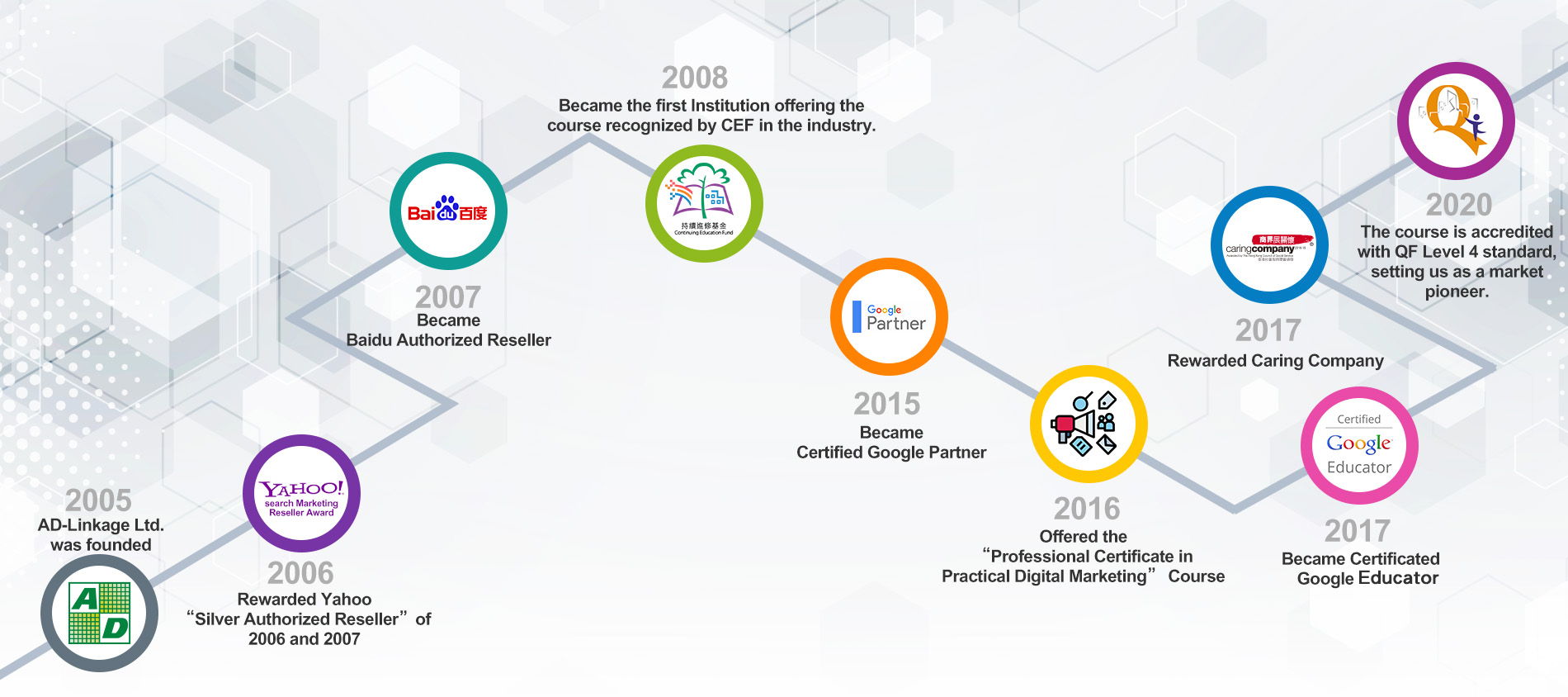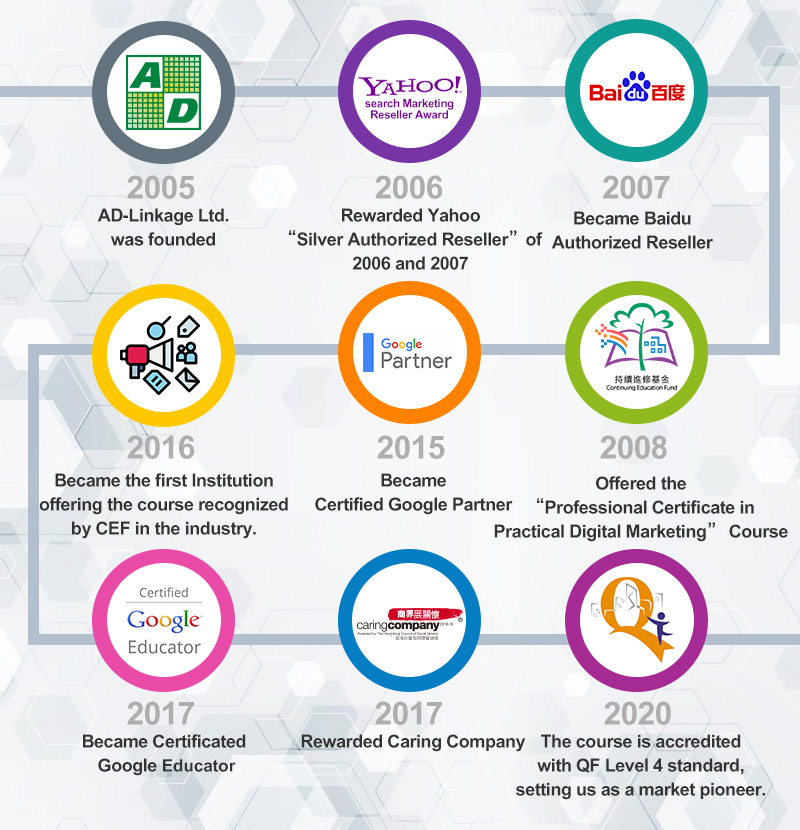 About Us
Found in 2005, AD-Linkage Limited is a leading digital marketing solution provider which wholeheartedly offers a full range of integrated, compelling and carefully tailor-made online marketing solutions to the SMEs and organizations in Hong Kong so as to meet their advertising needs, sharpen their marketing strategies and help their businesses prosper.
Vision
Our vision is to be the leading digital marketing and customer-centric company in the industry; to actively cultivate potential digital marketing experts and deliver the most effective online marketing solution for maximizing the customer value.
Mission
Our mission is to develop and implement an all-in-one, specially tailor-made, full-range digital marketing solutions that help enterprises polish their brands, generate awareness, raise performance and revenue.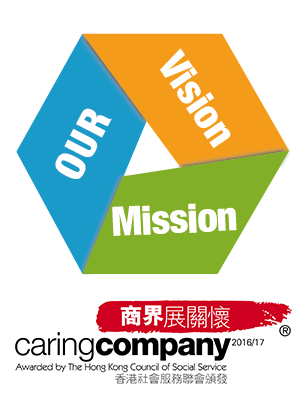 Digital Marketing Solution Business
AD-Linkage is a digital marketing agency in Hong Kong since 2005 with strong specialties in a full range of digital marketing solutions. Throughout the decade, we help our clients to interact and engage with their customers in the best possible way for boosting awareness, interactions, sales leads and ROI.
Website design & development
Search engine marketing (SEM)
Display advertising
Mobile marketing
Mobile app (iOS / Andriod Development)
Social media marketing
Search engine optimization
Email marketing
E-commerce solution
AD-Linkage has been well recognized by top portals such as Yahoo, Google and Baidu as well as local and international customers for our outstanding online consultancy and high quality digital marketing service.
Other professional services
Application Services
Data Conversion / Migration
Electronic Information Management
Graphics/multimedia designs
IT Consulting Services
IT/digital Marketing Corporate Training
Business Analysis
E-Learning Solutions / Platform
Educational Business
On the educational side, AD-Linkage Limited has been one of the few companies in the media industry as a CEF Institution (No. 762) offering the "Professional Certificate in Practical Digital Marketing" Course since 2008. Starting from the year 2020, the course is accredited with QF Level 4 standard, setting us as a market pioneer. It has been well recognized by the HKSAR and funded by CEF to equip and train the youngsters, executives and managers from all walks of life and across all industries.
Throughout this digital marketing course, participants can get a thorough understanding of the fundamental features, benefits and know-how of managing website, display advertising, search engine marketing, mobile marketing and social media marketing solutions with practicalities for campaign launch and implementation.
Employment Agency Business
AD-Linkage Ltd obtained an Employment Agency Licence (Licence No. 71789) issued by the Labour Department since May 2020. We aim to connect employers in various industries with potential employees fitting in their desired positions and matching the human resources of enterprises and employment needs of individuals. We also provide job referral services for graduates and students from our vocational education and training.
Labour Department website: https://www.labour.gov.hk